Being able t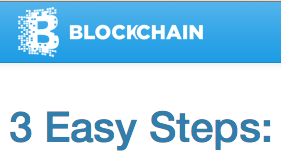 o send and receive bitcoins is only seconds away, after you've downloaded and installed Blockchain's bitcoin wallet for Android.
Did you know that you can also use our wallet on your Android tablet? In this guide, we'll show you how to create a new wallet using your Nexus 7 tablet, with tips included on how to ensure your wallet is safe and secure.
The wallet creation process should be identical (or very close to it) for any Android device.
Continue: https://blog.blockchain.com/2014/08/19/3-easy-steps-creating-your-new-bitcoin-wallet-with-our-android-app/