Exciting announcement today: Beginning March 1st, the NBA team Sacramento Kings aims to stay on the cutting edge by accepting Bitcoin.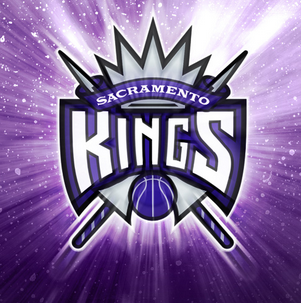 "When I sold the NBA on keeping the team in Sacramento, my pitch included using the sports franchise as a social network to push the technology envelope," Kings majority owner Vivek Ranadive told ESPN.com. "This is an example of that."

Sacramento Kings majority owner Vivek Ranadive hopes accepting Bitcoin virtual [digital] currency is the next step in allowing fans to keep their wallets at home.
Ranadive said that the acceptance of Bitcoin is one step closer to allowing fans to keep their wallets at home, thanks to what will eventually be a ticketless and cashless environment at the arena. 
As we can see, bitcoin is continuing to work its way into every industry across the globe. Within the NBA fan space, expect to see innovative ways of interaction between sports teams and their fanbase. Eventually bitcoin would eliminate the need for those annoying raffle salesmen that walk around all game, instead all they will need to do is flash a QR code on the jumbo screens and various monitors. A winner would be randomly selected by calling out the anonymous bitcoin address used to join the raffle!
The team will be using a payment processor company that will make the adoption of bitcoin rather seamless:
The team will be using Bitcoin processor Bitpay, which accepts the digital dollars and pays the Kings in actual cash.
Full story here: