Stashing money in a Swiss bank account is so passé.
Tomorrow's tax havens could be fueled by new technology like Bitcoin and Litecoin — online currencies that can be used to purchase everything from coffee to illegal drugs.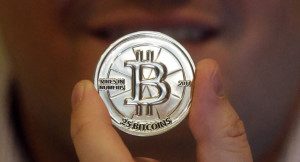 The problem for government coffers: There's no mechanism to ensure that people who make money through such digital currency report the income to the IRS.
In its fight against tax evasion, the U.S. is largely focused on shining a light into bank accounts held by Americans in other countries. But experts say the rise of Bitcoin, which doesn't require a bank account, could force the U.S. to rethink its approach.
"It has the potential to become a real problem for tax collectors because Bitcoins have all the traditional advantages of tax havens," Omri Marian, a professor at the University of Florida Levin College of Law, told POLITICO. "But unlike traditional tax havens, … the operation of Bitcoins is not dependent on the existence of financial intermediaries such as banks."
Trace Mayer, an expert on Bitcoin taxation, describes digital currencies as "the ultimate offshore bank account."
"For someone who does want to be creative and avoid taxes, digital currencies are a tool they can use," said Mayer, who invests in one of the online shops that sell Bitcoins.
The most popular digital currency, Bitcoin, was developed in 2009 by a programmer or programmers working under the pseudonym Satoshi Nakamoto. Today, it makes up the vast majority of the digital currency economy and has seen prices for each coin jump to $230 in April from $13 in January.
Bitcoins are created through a complex process known as "mining." When a buyer purchases the coins from an official exchange service, the sale is added to a ledger which then creates new coins. At that point, the money can be used like traditional currency at participating online retailers.
The digital currency market is relatively small for now — estimated at about $2 billion.
But Washington is beginning to pay more attention to virtual currency and its implications.
Senate Finance Committee Chairman Max Baucus (D-Mont.) and Utah Sen. Orrin Hatch, the tax-writing panel's top Republican, asked the Government Accountability Office to study the issue.
Read more: http://www.politico.com/story/2013/08/bitcoin-tax-haven-95420.html#ixzz2ihHlequD