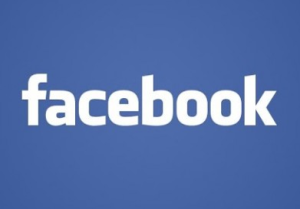 We've heard about large companies, like Overstock.com and Netflix, testing bitcoin integration, but now one of the largest internet based companies in the world – Facebook?
Global companies like Facebook are a perfect match for digital currencies. They go through expensive red tape all the time trying to convert fiat currencies from on to another. Bitcoin will allow them to accept instant payments from any country, at any time, for any value. This news alone will be boosting price to new levels, let alone when its integrated and live.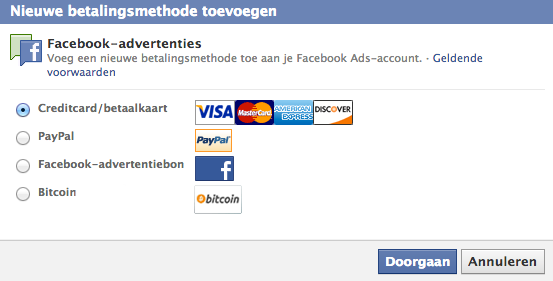 The article goes on to say:
As you can see, it displays the option to pay with Bitcoin on the Facebook Ads payment setup page. Facebook is holding this test with all their locations around the world. Facebook advertising can be used to get more likes to your Facebook posts & pages. Their advertising platform is Facebook's primary form of revenue, and it is used daily by millions of businesses & individuals over the world. Any business is allowed to run ads, and setting up a campaign cost as little as $5.

At this moment you can pay for advertising with a Credit Card, Paypal and FB Ad coupons. It is not yet clear when the option to pay with Bitcoins becomes available for the public, but this confirms that they are at least very interested in the crypto currency, and willing to integrate it into their website.
This has yet to be confirmed by Facebook, though reddit is attempting to verify it here: http://www.reddit.com/r/Bitcoin/comments/1ugyov/facebook_starts_testing_bitcoin_payments_for/
Original article here: http://bitcoinboard.net/facebook-accepts-bitcoin-on-advertising-platform/