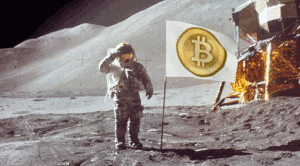 It's official, and it's getting picked up everywhere.
BBC, CNN and other mainstream media sites have covered this epic milestone of bitcoin hitting $1000.
Even though they try to put spin on bitcoin's recent developments by calling it "virtual" and "linked to illegal activity online", that hasn't stopped the growing interest in this crypto currency (and others like litecoin) for legitimate uses.
Coindesk article goes on to state:  Continue reading →