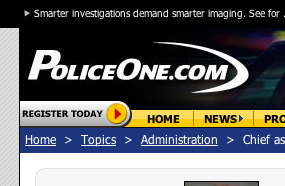 It looks like a done deal; as soon as next month the city's police chief will be paid in bitcoins.
Police Chief Tony Vaughn appeared before the commission last month to officially request that his salary be paid to him in Bitcoin, a new virtual currency which exists only on the Internet and this year has gained significant traction, with its value rising by the end of November to more than $1,000 per coin, according to USA Today.

"We done a checkup on it, and that's the way he wants paid, and that's the way the city is going to pay him," Branson said.