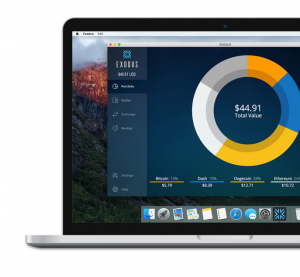 Blockchain assets (also called digital currency or cryptocurrency) are a young, fragmented new frontier. New people buy bitcoin and miss out on exciting, new opportunities. Diversifying means learning about keys, seeds, wallets, blockchains, mining fees, cold storage, and more.
Not only do you give up control of your identity, privacy and money; everything quickly turns overwhelming with too much to learn.
Exodus was created to shift power back to you to control your assets – with no banks, no brokers or institutional oversight. Download yours today – Exodus.io

CONTROL YOUR KEYS
Exodus encrypts private keys and transaction data locally for your eyes only – no accounts, no servers, no data sharing.
BEAUTIFUL LIVE CHARTS
Track the value of your blockchain asset portfolio, in real time, as market conditions change.
PERSONALIZED FOR YOU
Like darker themes? How about a subtle space background? Exodus prebuilt themes start with traditional gray or go wild with Dogecoin inspired fun.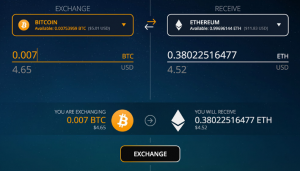 Don't have all these coins? No worries. Exodus incorporates a seamless, one click, ShapeShift experience. Different coins are only a few clicks away.
Wallet available for free download from the source – Exodus.io