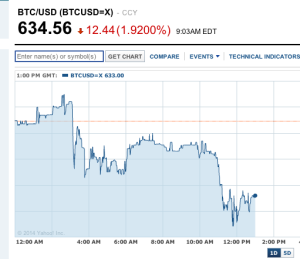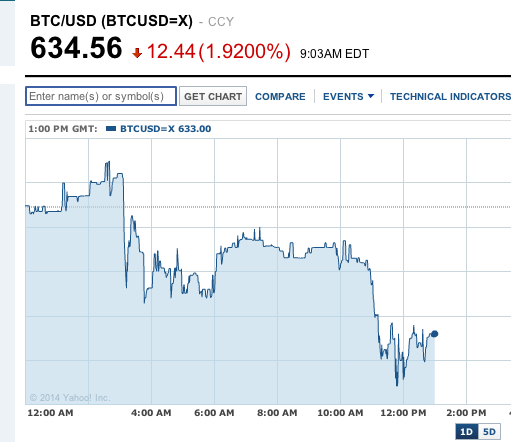 Yes, now you can add the price of a Bitcoin to your preinstalled yahoo finance app on your phone or visit it online!
This is exciting news! Shortly after, none other than Google Finance has followed along offering Bitcoin under their currency lists as well.
Both of them lack a serious amount of history of the bitcoin price, for that we recommend BitcoinWisdom.com which offeres live charts for a veriety of exchanges and digital currencies.